Navigation / Home / Family History / DNA Project / Pictures / Stories / Back to Generation 9
---
Buckingham County, Virginia - Boatwright House
---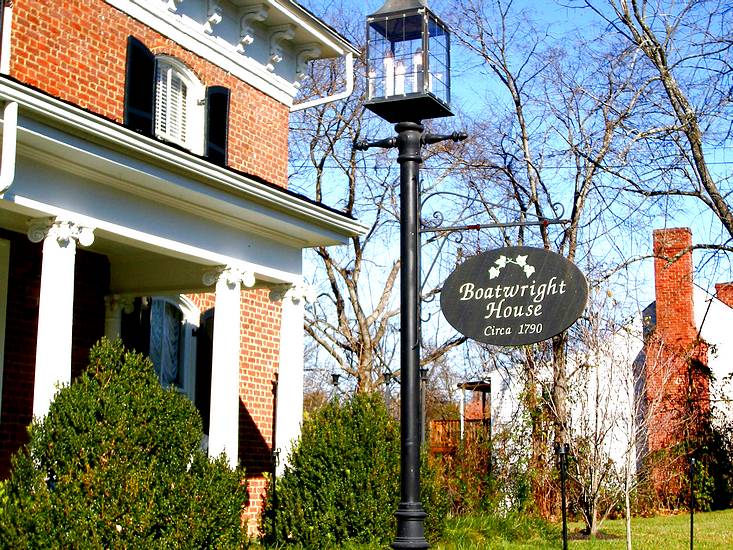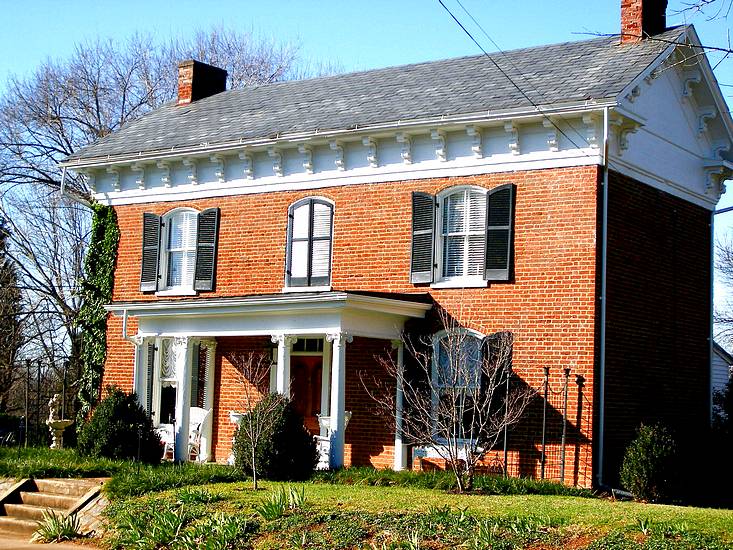 ---
The Boatwright House: This house was built about 1790. The original part of the house is of brick painted white (now returned to original brick). Its plan is like many houses in this section, four rooms with two above and two below and a wide central hall between. The eaves rest upon carved supports which are unusual and attractive. The windows are curved at the top requiring brick arches and blinds to fit the curves. In later years a wing was added at the back.
At one time the house was occupied by Colonel William Forbes who was a voting delegate to the "Sucession Convention" in Richmond. He voted against withdrawal from the union and since this was very unpopular politics at the time one resident expressed the opinion of many when he said, "The Colonel just laid himself on the shelf".
The property was later bought by the Boatwright family and is still owned by a member of that family. The Honorable John Boatwright represented the county in the state legislature for many years. He is also well remembered as a hunter with his smart hunting outfit, his gun, and his dogs.
He was the brother of Dr. Frederick W. Boatwright who was, for 50 years, president of the University of Richmond. The original Boatwright house near Mt. Zion Baptist Church was burned many years ago. The Reverend Reuben Baker Boatwright was a Baptist minister and was father of John and Frederick Boatwright.
Source: "The Courthouse Burned", Pennington and Scott, 1977.
UPDATE: When John Baker Boatwright Jr. died in 1993 the house was sold and is no longer owned by anyone in the Boatwright family. The present owners removed the white paint and put up the lantern sign in front. Source: Fred Boatright, Jr.
---
Buckingham County, Virginia - Courthouse
---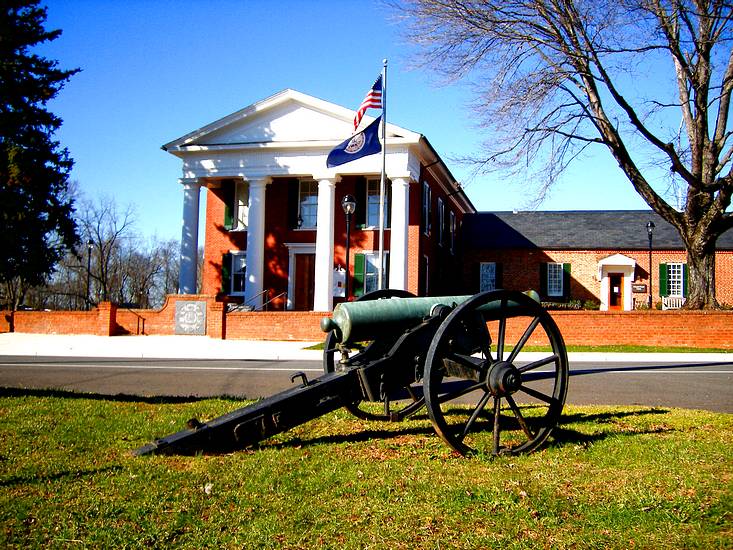 Buckingham Courthouse: Designed by Thomas Jefferson in 1821, burned in 1859, rebuilt in 1873. The exterior follows Jefferson's plan with the interior redesigned. Copy of original plan and specifications on display in the courthouse. Registered in 1969 as a national and Virginia historic landmark. Renovated in 1976. The Boatwright House is located within sight of the courthouse.
---
Boatwright/Boatright Family Genealogy Website
created by George Boatright, boatgenealogy@yahoo.com
Please e-mail any additions / corrections / comments.

last modified: August 29, 2007

URL: http://www.boatwrightgenealogy.com
---
Navigation / Home / Family History / DNA Project / Pictures / Stories / Back to Generation 9