Navigation / Home / Index / Documents / Photos / Stories / Gravestones / Obits / Generation 11
---
Boat(w)right Family Genealogy in America
Generation 12
---
12-149A. JAMES EARL BOATWRIGHT (WILLIAM EARL12, OSCAR OTTO11, THOMAS LAWSON10, DANIEL RAFE9, MICKLEBERRY8, SAMUEL7, JAMES6, BENONI5, JOHN4, JOHN3, JOHN2, Not Yet Determined1) was born 10 Dec 1951 in Twin Falls, Twin Falls County, Idaha, and died 11 Feb 2013 in Idaho.

Notes for JAMES EARL BOATWRIGHT: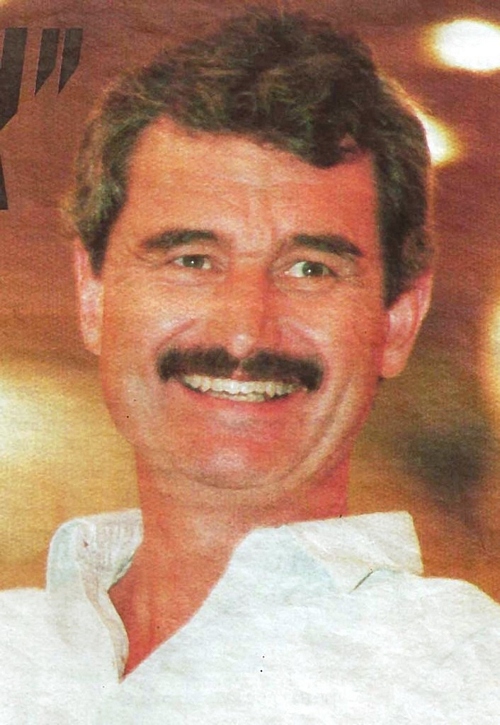 Our beloved James Earl Boatwright, 61, of Hailey, Idaho, passed away Feb. 11, after a short battle with an aggressive cancer. He was born Dec. 10, 1951, to William Earl and Joyce Estes Boatwright in Twin Falls, Idaho. Jim's family moved to Rupert, Idaho, where he graduated from Minico High School in 1970, and he lettered in basketball, track and golf.
In basketball, Jim led the Spartans to back-to-back state championship games in 1969 and 1970. As a junior, Jim averaged 37 points per game during the state tournament. He still holds records for the most free throws attempted and made. Jim's high school honors include being named a Sunkist All-American, a Top 10 High School Player in America, and participating in the prestigious Dapper Dan Classic in Pittsburgh, Pa., (now known as the McDonald's All-American Team). Jim rewrote the Southern Idaho Conference record books in basketball during his time and is the second all-time leading scorer in Minico history. Jim was inducted into the Idaho Basketball Hall of Fame.
Jim received a scholarship to play at Utah State University in Logan, Utah, where he was leading scorer both his junior and senior seasons. Jim was selected to play in the Pizza Hut East/West All-Star game in Las Vegas, Nev. He currently ranks 17th on USU's all-time leading scorers list and was named Utah State University Athlete of the Year in 1974. Recently Jim was voted as one of the Top 25 Athletes of the Century at USU. Jim earned a bachelor's degree in political science in 1974. Upon graduation, Jim joined the European Professional Basketball League and played eight years for Maccabi Tel Aviv, Israel, during which they won seven championship titles, six cup titles, and two European championship titles. Jim was instrumental in Maccabi winning the European championship in 1977 and was the team's leading scorer with 26 points. It is impossible to understate what that 1977 championship run meant for the State of Israel. The Israeli equivalent of USA's "Miracle on Ice," Israel's stunning upset victory over the Soviet Union during the height of the Cold War had tremendous symbolic value. Jim was a true leader, a humble man, an outstanding forward and shooter, and one of the most intelligent players to play for Maccabi. Boatwright, as team captain, led Maccabi to the finals again in 1980. Boatwright became a full Israeli citizen and was selected as a member of the Israeli Olympic Basketball team for the 1980 Moscow Olympics. In 1982, he retired from pro ball and moved back to the U.S. with his former wife Chris and their four young children.
In 1988, Boatwright began teaching and coaching in Star Valley, Wyo., leading his team to the state championship, and was named Wyoming's "Coach of the Year." Boatwright later returned to Utah State where he coached for three years with head coach Kohn Smith.
Jim moved to Arizona to teach and coach, and met the love of his life, his wife Jennifer Magrane Boatwright. The Boatwrights have taught and coached in several Arizona towns and California, but he was and is at heart an Idaho boy, and returned to the Gem State 10 years ago to take a history teaching job and assistant basketball coaching job at Hailey's Wood River High School. In all, Jim has taught school for 23 years, and over the last 25 years, he has run his Snowline Basketball Camp across the West. Jim inspired athletes and students alike with his love for the game of basketball and his equally fierce love for world history. On the court, or in the classroom, Jim's passions were infectious to all who knew him.
He is preceded in death by his father William Earl Boatwright, mother Betty Joyce Boatwright and son Daniel James Boatwright. Jim is survived by his wife Jennifer Magrane Boatwright of Hailey; three daughters, Kate Whitlock of Farmington, Conn., Sarah Irish (Andy) of Marysville, Wash., and Rebecca Bechtell (Kelly) of Portland, Ore.; two brothers, Mark Boatwright of Rupert, Idaho, and David Boatwright (Katie) of Brigham City, Utah; and sister Linda Govan of Kuna, Idaho. Jim had four grandchildren, Aidan Whitlock, Hadley Whitlock, Ryan Irish and Caleb Irish.
He will forever be our loving husband, Abba, Jimbo, brother, friend, teacher and coach.
Arrangements are under the care of Wood River Chapel. Graveside services will be held for family at 11 a.m. Friday, Feb. 22, at the Rupert Cemetery. A Celebration of Life will be held at 11 a.m. Saturday, Feb. 23, at the Community Campus Auditorium.
Friends and family are invited to leave condolences and share memories or stories at www.woodriverchapel.com.
In lieu of flowers, donations may be made to the Jim Boatwright Scholarship Fund for students in care of the Blaine County Education Foundation, P.O. Box 253 Hailey, ID 83333 or call (208) 578-5449.
Published in Logan Herald Journal from February 19 to February 21, 2013
Burial: Minidoka Acequia Rupert Cemetery, Rupert, Minidoka County, Idaho
---
Boatwright/Boatright Family Genealogy Website
created by George Boatright, boatgenealogy@yahoo.com
Please e-mail any additions / corrections / comments.

last modified: March 3, 2013

URL: http://www.boatwrightgenealogy.com
---
Navigation / Home / Index / Documents / Photos / Stories / Gravestones / Obits / Generation 11